64 Lamb's Lane, Cottenham, Cambridge, CB24 8TA
Tel: +44 1954 204610
Email: adrian.stephens@ntlworld.com
Christmas 2019 Letter
Dear Friends,
It is that time of year. Our revolting cousins over the water have just consumed their Turkeys and are thankful. Black Friday is upon us. The shops are full of Christmas presents, wrapping, and suggestions. My Good Woman ™ has the present shopping well in hand, courtesy of Amazon.
So we perform a retrospective. This year was the year of the Unexpected Holiday ™ (UH).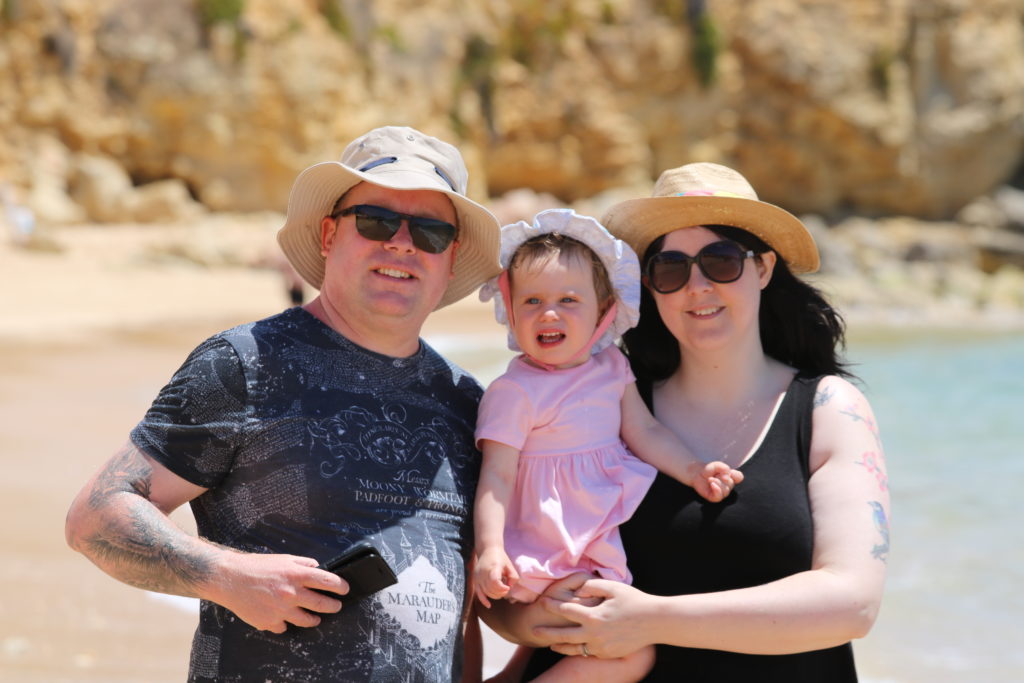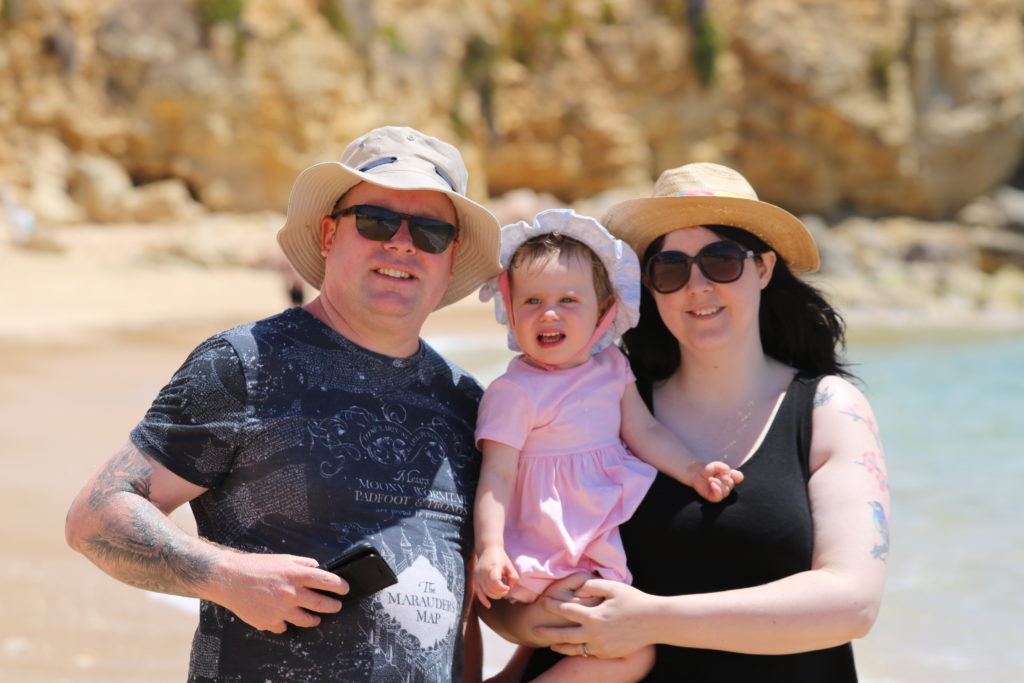 Our daughter, Ruth, left the shores of the UK for Virginia, USA – leaving us all Ruthless. Understandable, given that her Good Man ™ had been posted there to blue-tack things that go bang to the bottom of things that go whoosh. So we arranged to visit her in April to see how they were settling down, and take John his fix of Lion Bars.
After that we had a lovely holiday in Portugal with Sarah, Derek and Isabella, which was a Christmas present and Tina's 60th birthday present from them to us.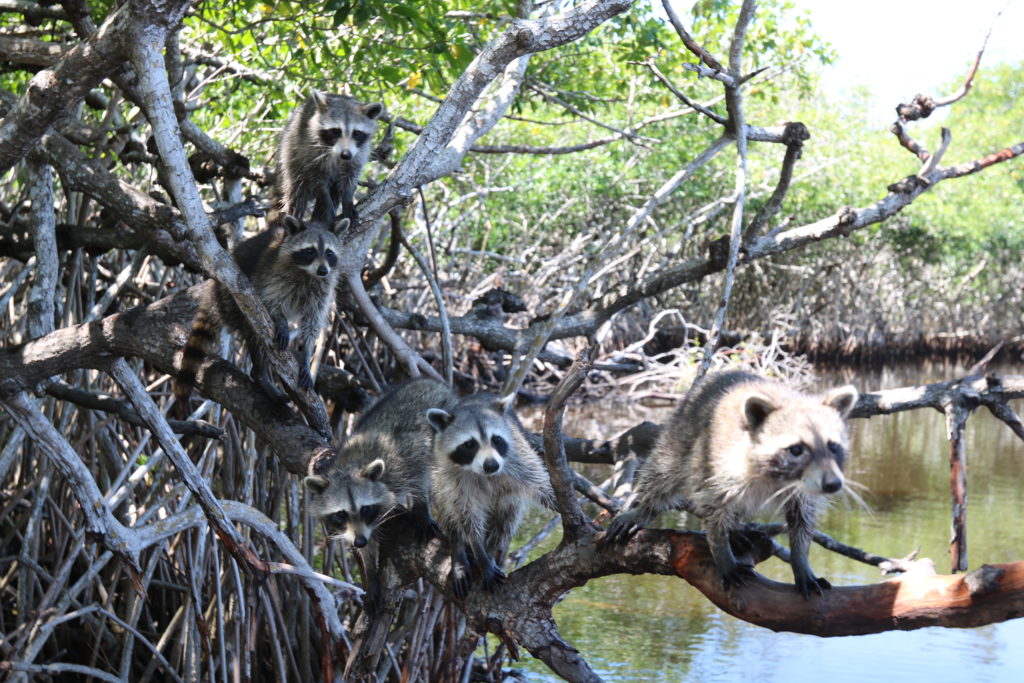 Then I unexpectedly received an award from the IEEE Computer Society, and travelled with Tina to Miami to pick it up. So we had a week of holiday there, sampling the local delights; as well as seeing a family of racoons in the wild of the everglades and alligators as roadkill and lunch, in Tina's case! We also had the opportunity to meet up with a couple of Adrian's ex-colleagues who live in Florida.
Then we heard that John had been posted overseas, and Ruth was left on her own. So we arranged, at fairly short notice, a trip to Hawaii to share with her in September; and Tina arranged to travel to Virginia in November to keep Ruth company. Not much after making these arrangements, John was shipped back to the USA with a ruptured Achilles tendon. So Ruth joined us on holiday, leaving John on his own at their place, hobbling round on crutches.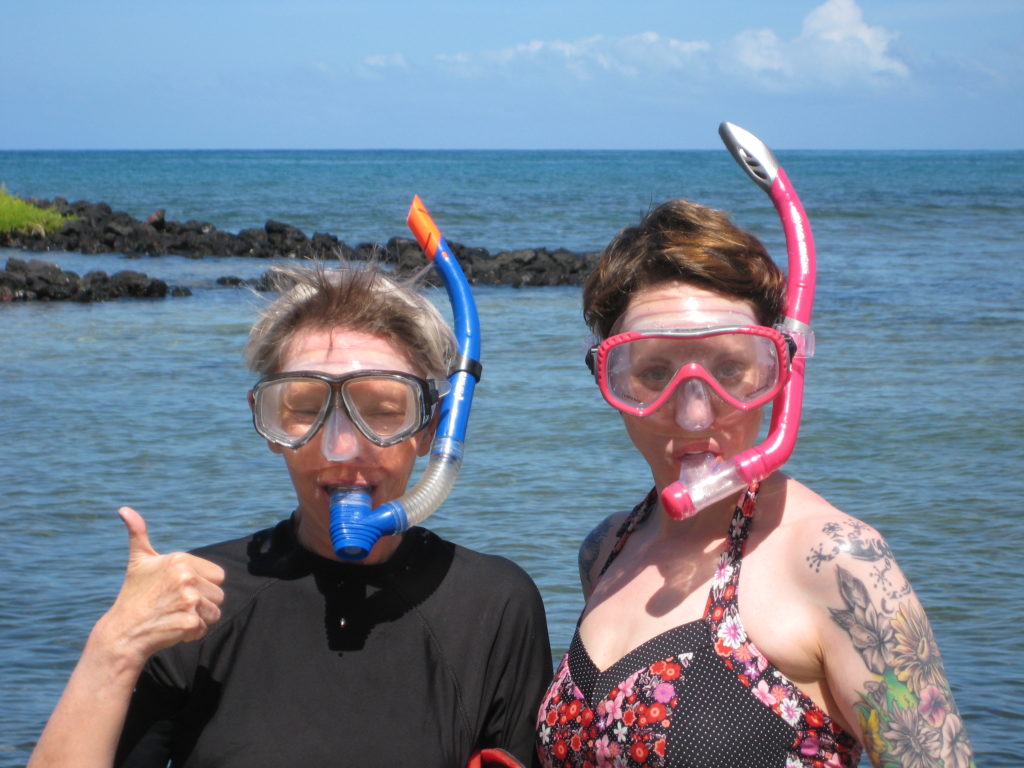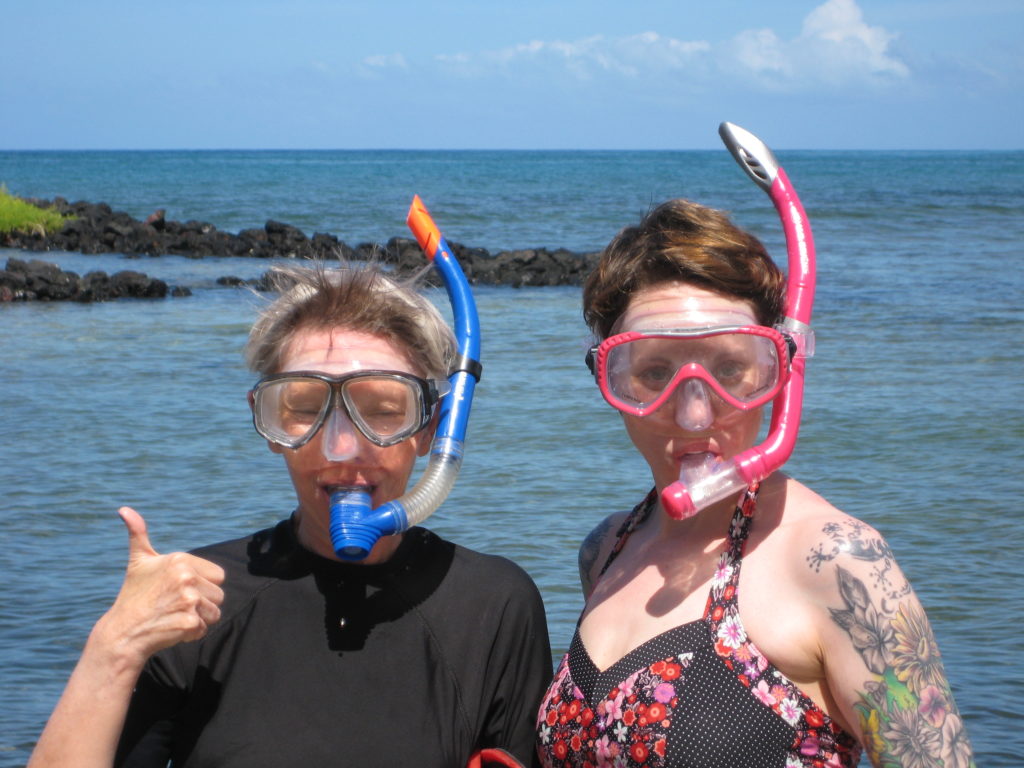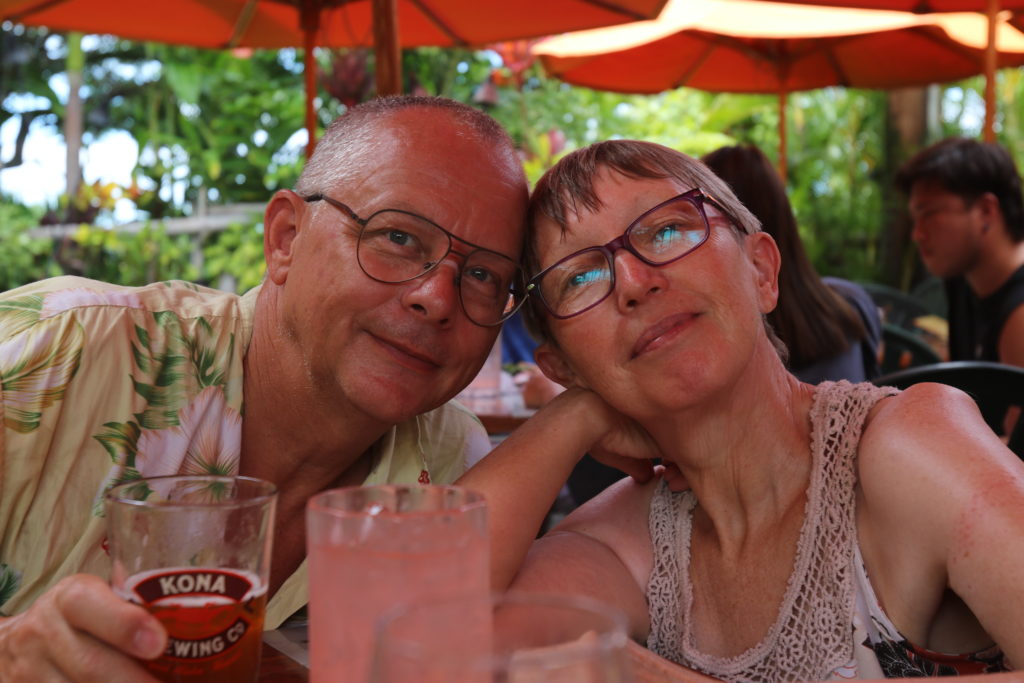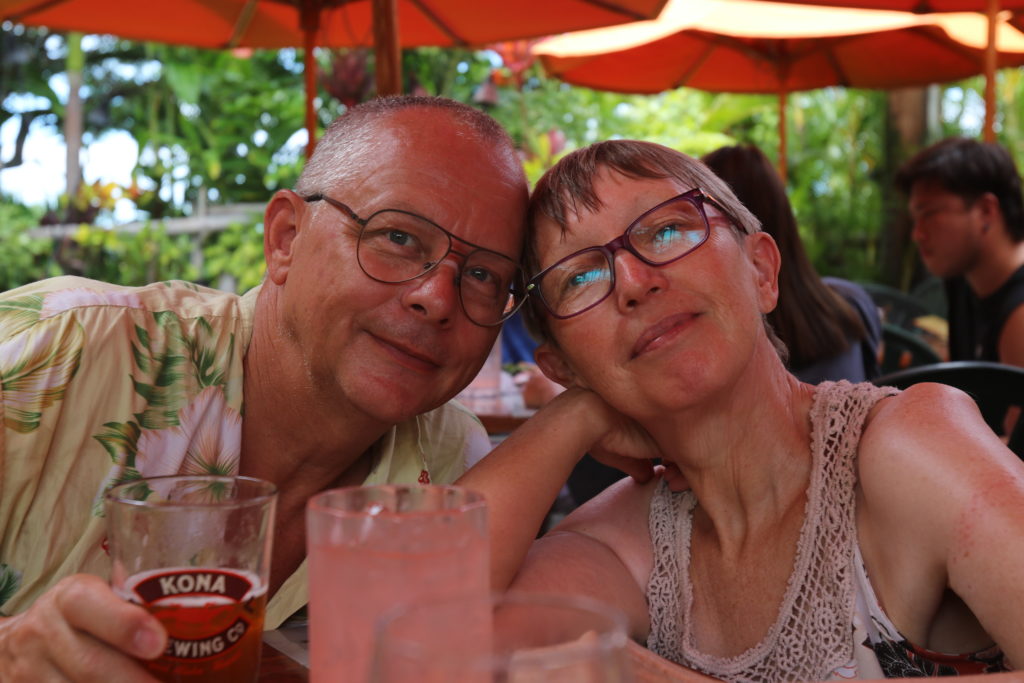 Fortunately Ruth took to snorkelling, which was one of our favourite occupations. The other being dining out. Adrian's favourite is the Kona brewing company, who do great beers and pizzas.
Tina still made the trip out there in November and had a lovely couple of weeks, even hiring a car for the first time in the USA.
Ruth and John have settled down nicely in Virginia, making firm friends there, and a drivable distance from John's family. They are coming home for a short visit in January 2020.
Sarah is now working evaluating people's disabilities for UK benefits. Derek is a full-time driving instructor with Red, and is making a decent business out of it. Their children are all growing up far too quickly. Luke is 6' 5" at the age of 16. Holly is teenager at the age of 12. Mia (10) is almost as tall as Holly. Isabella (2) is talking more, with less need to scream loudly – thank goodness.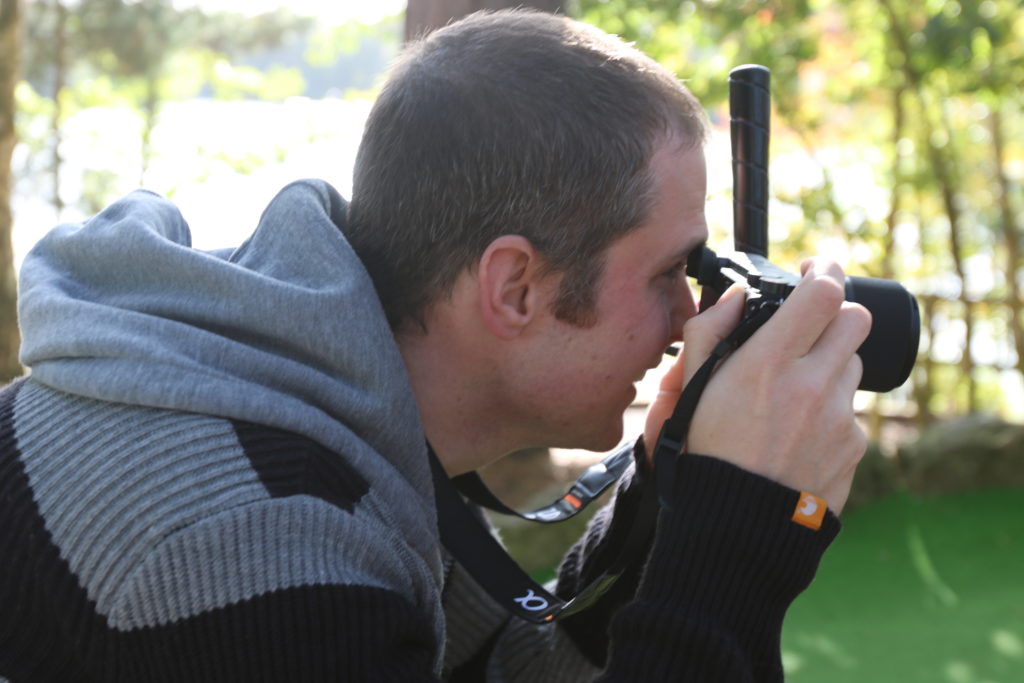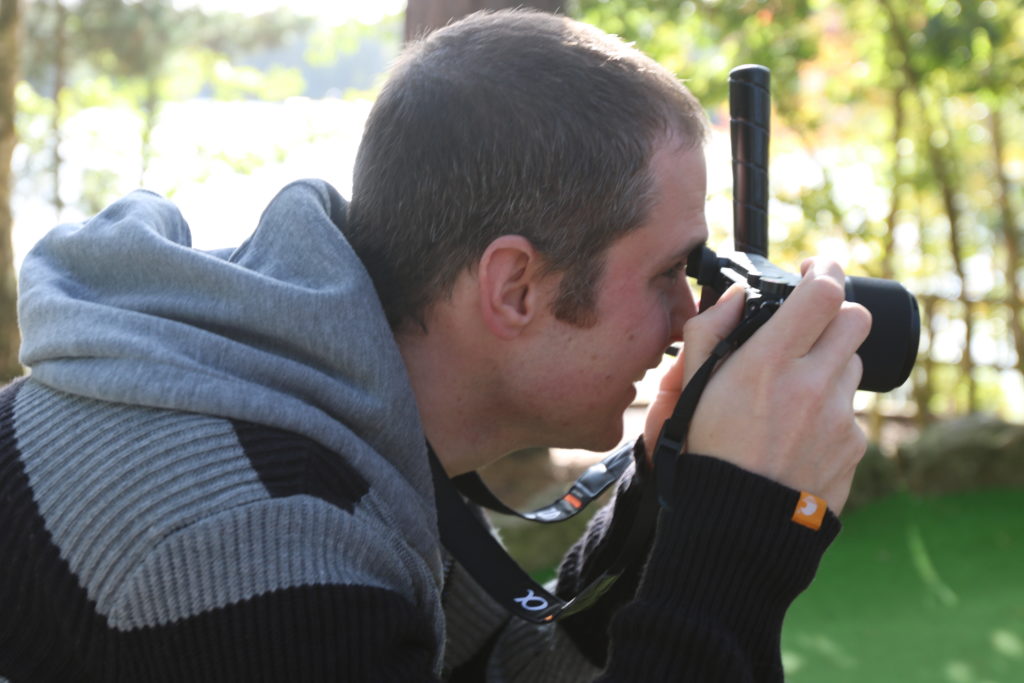 David and Eleanor moved from Bar Hill to Northstowe – a new village being constructed about 5 miles from us. David is now a fire brigade crew chief in London. He is also really into his photography, and did some paid portraiture recently. Eleanor is into sustainability etc. Florence (2) is a chatterbox. Joe (born January this year) is a lovable brick. We spent a happy week, including my Mum and Eleanor's parents and brother at Centre-parc Elvedon. The rumours about Adrian's crazy-golf abilities are just that.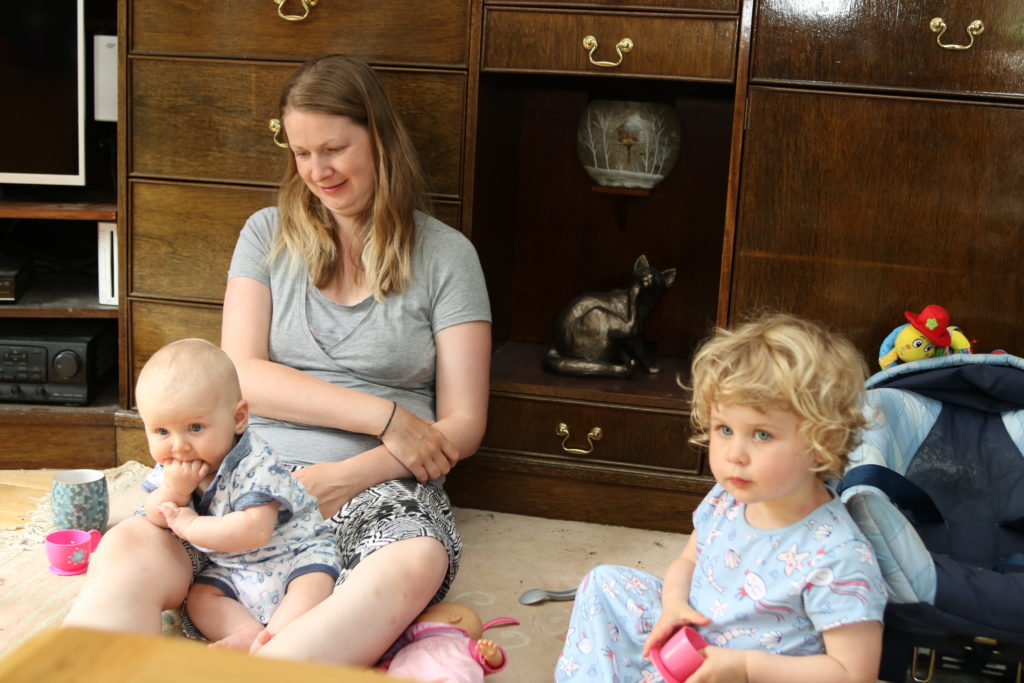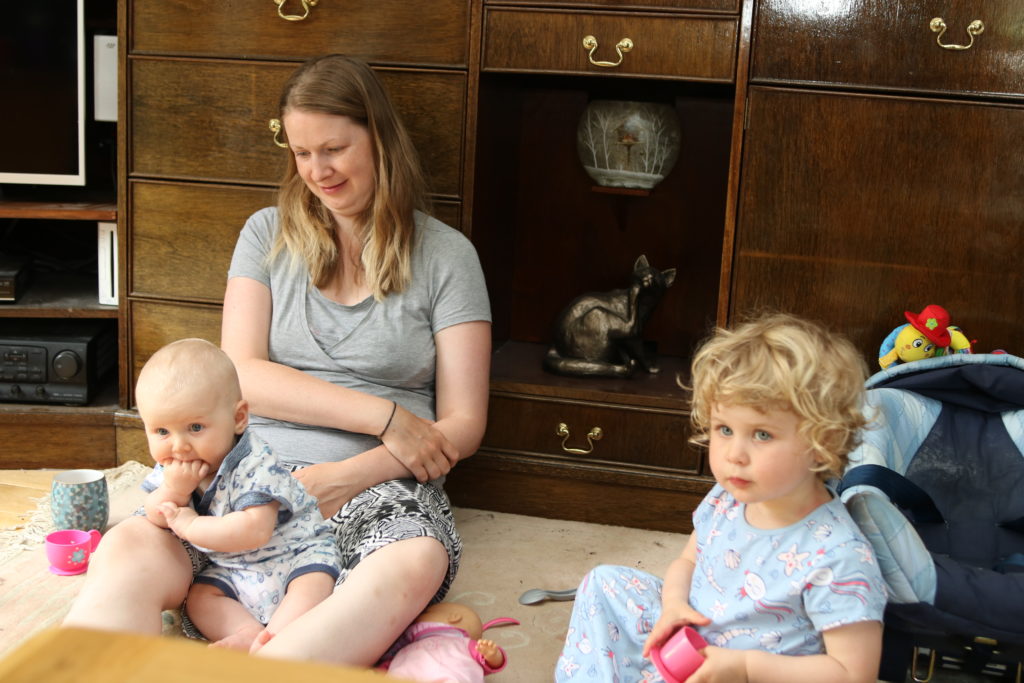 We're looking forward to spending time with them over the next month or so. We'll be having the usual family silliness – charades and murder in the dark, provided the house passes a safety assessment.
Adrian continues to be busy, even though largely retired.  He has a number of clients willing to pay for his expertise (adrianstephensconsulting.uk).  He also discovered librivox.org this year, and has participated in a number of dramatic and poetry readings. The shed is now the recording booth, draped with curtains.
Tina continues much as usual, growing older disgracefully and enjoying reading and hanging out with the family and the cat. She is still Treasurer at GBC, but is hoping there will be someone to take over when this term comes to an end in March 2021. We continue to worship at Girton Baptist Church where Adrian plays keyboard. Adrian has also helped out with the occasional "open the book" assembly at the Junior school.
Wishing you a very merry Christmas and happy new year. With hugs, kisses, manly handshake, nose rubs etc. as (in-)appropriate to our relationship.
Tina and Adrian Stephens