An enjoyable week of warm weather and sunshine; a beautiful property; supportive local staff.
Plusses:
The property managers looked after us well. They arranged a porter to take us from the taxi to the property on arrival, and pick us up on departure.  A porter is not a luxury, because it is 80 twisty steps down from the main path to the property.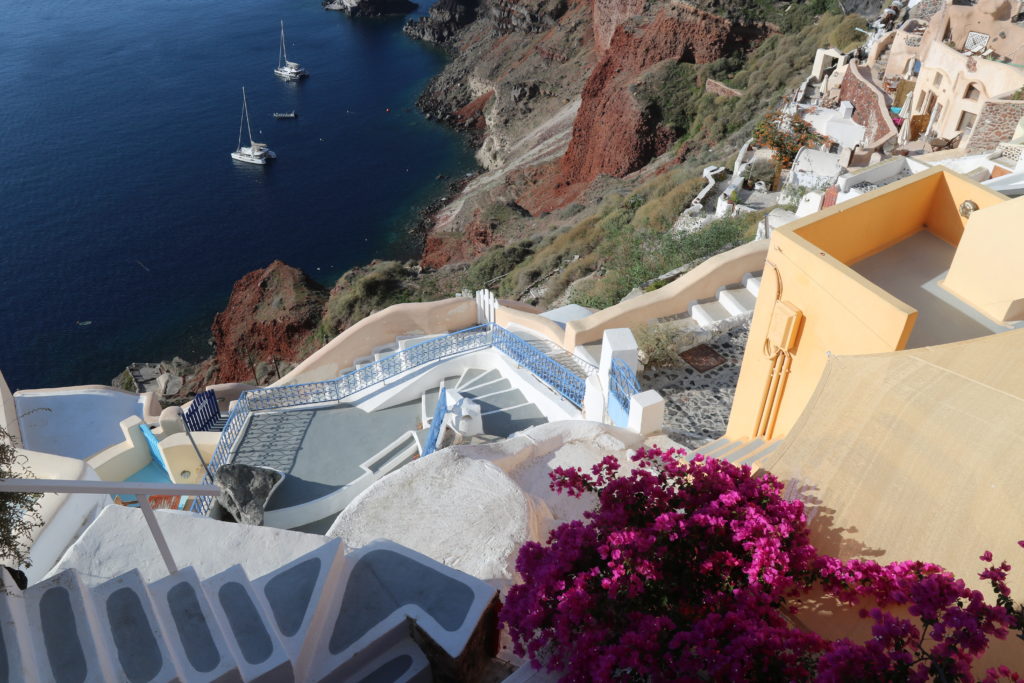 The property is simple and beautiful. It is on two levels with a balcony view from each.  At the top level is a hot tub with a view of the caldera.  At the lower level is the bedroom, with a view of the caldera/ocean from our bed.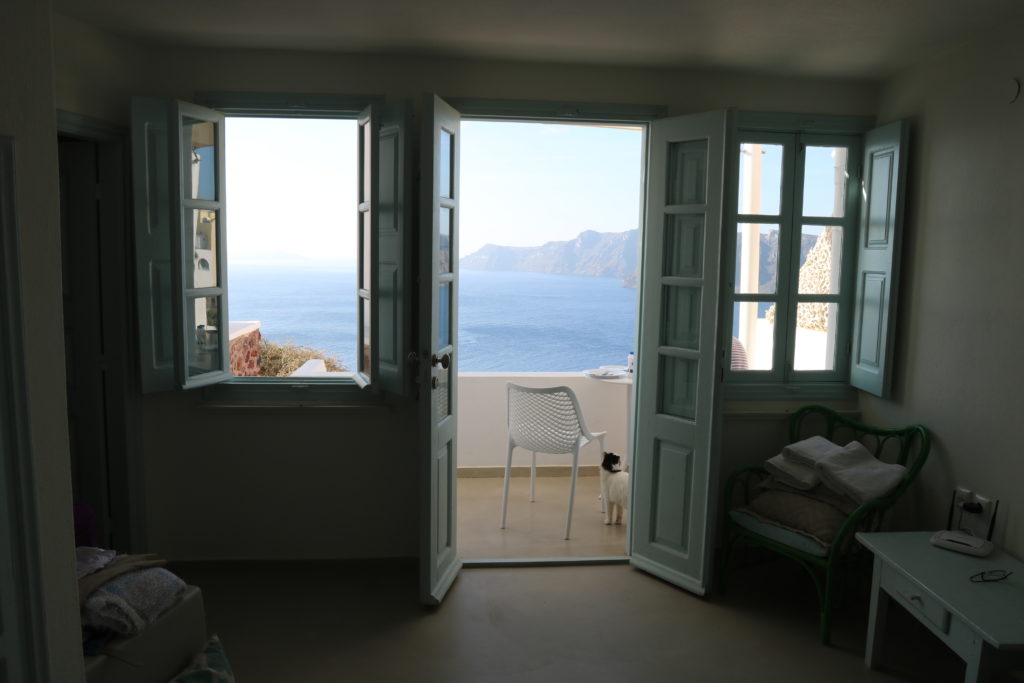 We did not expect to be brought breakfast every morning. They arranged for breakfast for two to be delivered.  This included an egg sandwich or eggs and peppers, plus home-made breads, croissants and buns as well as fresh orange.
Santorini is beautiful. When the sun shines, it is hard to take a bad photo.  The people are welcoming.   The food is good.
My wife likes cats. There are lots of them.  They are everywhere and friendly.  We even had one jump on the bed while we were in it.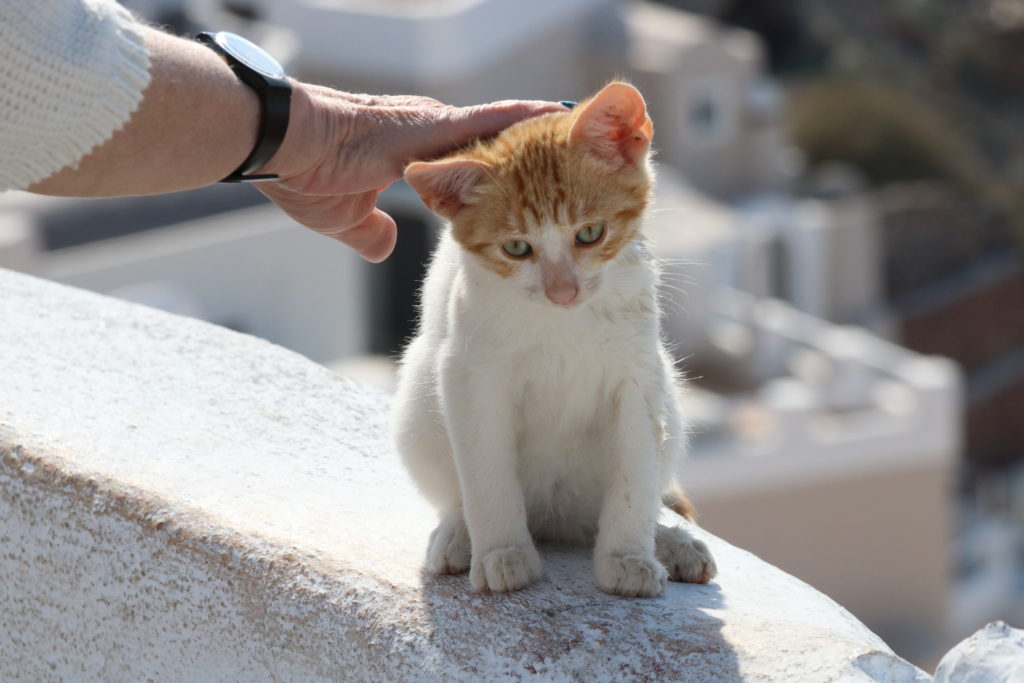 This was the quiet season. While there were busy times corresponding to the arrival of a cruise ship causing a momentary crush, most of the time the streets were quiet and there was plenty of room in restaurants.
We went on a sunset cruise. Not cheap,  but well worth it.
Negatives:
Last minute did not provide us contact details for the property, even though they told us we had to contact the property to arrange arrival. It took an hour to two of telephone conversations with last minute and following up wrong numbers to finally make contact with the property managers.
The geography is very up and down. If you find stairs difficult, you need to be very careful where to stay.
November seems to be building/renovation time. From 8:00am, the jack-hammers were busy a few houses away.  On the final day they started work on the property adjacent, and the noise in the property was loud.